Let's Move You From CORPORATE TO COACH:
Become A World-Class Certified Coach To Make Your Money By Changing Lives On Your Own Terms! ❤️ 
10 Wednesdays from October 25 to December 27, 2023. 12-3pm EST.
1
---
Learn practical, actionable solutions and tools for your own personal growth.
2
---
Develop your confidence and achieve your life goals and dreams.
3
---

Gain world-class coaching skills at ICF standards to empower yourself and others.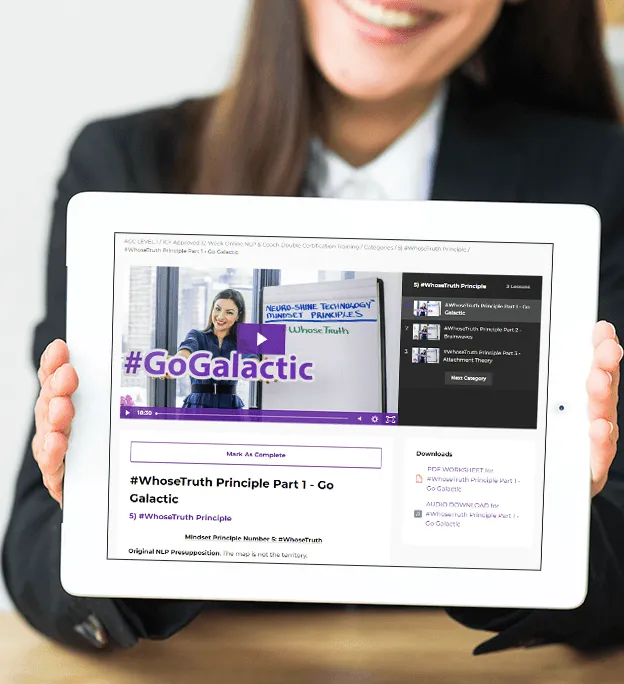 You're just a few steps away from a happier and more fulfilled life.
A life that you design, on your terms.
A LIFE OF FREEDOM, PURPOSE AND MAKING MONEY BY CHANGING LIVES. ❤️ 
YES IT'S POSSIBLE AND WE'LL SHOW YOU HOW.
But classes are limited with 10 people.
So sign up now to reserve your seat for your future life!


SIGN UP NOW
LOVE ❤️ notes from our graduate certified coaches:

"
I have been searching for an ICF coaching certification to supplement my work and I feel so fortunate to have found Shiny and her Neuro-Shine Technology™️ coaching / ICF certification program! She is a passionate Master Coach in every sense and it has been a pleasure learning from her. This course helped stretch my thinking and coaching style in a way that's already benefiting my client base.

- LAURA NOEL

"
Through Shiny's personal support and Neuro-Shine Technology's curriculum, 
I was able to integrate coaching into my overall leadership in a global finance organization at Oracle Corporation. If you've been thinking about coaching or have already been coaching and are ready to take it to the next level, Shiny will be an incredible support and catalyst as you make your coaching dream a reality.

- NATHAN OHM

"
Shiny is the real deal. She is a wonderful mentor, amazing person and super, mega skilled. If you are looking for a double certification in NLP and ICF then Shiny is the one. Not only you will have lots of fun as her energy is contagious but you will also learn life skills. She has a wonderful combination of being a wonderful coach, teaching in a way that is easy and super efficient but also extremely caring and highly professional! I loved it an would do it again!!

- EVA MARTINS
Frequently Asked Questions
How can I become a 6-figure coach?
How much money can I make by coaching people?
How much should I charge after completing this program in 10 weeks and becoming a Certified Coach?
How quickly can I learn how to coach people?
What is the difference between being a Certified Coach and an ICF Credentialed Coach?
What are the steps to become an ICF Credentialed Coach?
How will course materials be delivered?
Do you offer a money-back guarantee?
Become A World-Class Neuro-Shine Technology™ Coach To Become A More Delicious Version Of You!
---
YOUR LAST CHANCE TO COME OUT AS A CERTIFIED COACH FROM 2023!
SIGN UP NOW!